Random Stuff
(Apr. 25th, 2004)
What I have here is a bunch of pictures of creature graphics that I've found, to hopefully draw inspiration from for the horror-based game we're working on. I have no intention of taking any of them directly, or not doing any changes to anything that I'll use. Just inspirational stuff in terms of atmosphere and/ or elements of design (be it textures or whatever). I'll probably refer to different pictures from time to time, so they're labelled for easy identification (to the right of each picture is its name).
If you have a dial-up connection, I appologize for the excruciating load time.
Also note that none of what you'll see below is art that I made.
---
---

alien 01,
alien 02,

arm melt,

bad head,
bodies 01,
---

brain01,

brain 02,

catepillar,

Creature 1,

c2
---

c3,
c4,

c5,
c6,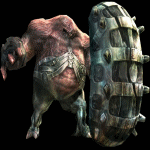 c7,
---
c8,
c9,
---

c10

c11,

c12,
---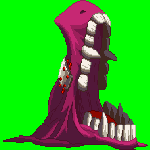 c14,

c15,

c16,

c17,

c18,
---

c19,

c20,

c21,
fetus 01,

fetus 02
---
embryo 03 (live fetus),

eyes,

Aliens' face hugger,
melt face,
flesh man 01
---

flesh man 02,

flesh pile,
guts mound,
half man,

hellhound 01
---

hellhound 02,
locust,
---

mass of heads 01,
mass of heads 02,
mass of heads 03
---

mouth belly,

mouth belly (sewn),
---

organ monster,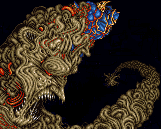 organic head,

rat thing
---

red slime,

roach,

rooted woman,

snake woman,

spectral woman
---

spider woman

squid 01,

squid with mouth head
squid 02,

squid 03
---