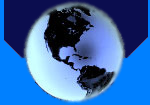 Planet Earth. Not a bad spot.
I can see my house from here.
---
-EB LINKS-
What is EarthBound?
Starmen.net

---
-MY EB FANGAME-
General Info
About
Downloads
Screenshots
Concept Art
Production Diary
FAQ
Provide Feedback

---
-EB FANGAMES-
YOUR LINK HERE!
---
-THE STORY-
EARTHBOUND: In the Year 199X +1...
(a fangame, title pending)
(Aug. 18th, 2003)
---
The Story
A YEAR or so has passed since Ness, Paula, Jeff and Poo defeated Giygas and saved the world. Ness and his family have left Onett and moved to another town in Eagleland. However, something odd is going on in this new town. Something odd, and frighteningly familiar...
True to his curious and heroic nature, with your help, Ness takes it upon himslef to figure out what's behind all this strangeness. Along the way he'll see plenty of familar faces, see even more new ones, travel to exotic locations, unearth ancient mysteries, brave hostile conditions, taste new foods, make new friends, fight evil, visit strange worlds, and maybe make a couple of pitstops on the way. Still want more? Ask, and you may recieve!
For more information, click on the links on the left side of the page.
Thanks for stopping by.
(Maybe next time there'll be more to see...)